<![if !vml]>

<![endif]>
Reservations and additional information:  Call 704-263-1030
The Little Big Horn
162 Little Big Horn Drive
Dallas, NC 28034
The Little Big Horn is a private party facility located on property between the towns of Dallas and Stanley off NC Highway 275 not far from the South Fork River. The Little Big Horn is on the site of the Withers family homestead, lovingly referred to as the "old homeplace". In the early 70's some renovations were made to the original residence and it became a popular site for all kinds of private parties from wedding receptions to high school reunions. Live music, square dancing and a signature ribeye steak were the foundation blocks for this successful business.
Dinner Parties
Private party reservations are available for your friends, employees, customers, class reunions, family reunions, wedding rehearsals, birthday parties, anniversaries, etc.
$40.00 per person (Price is all inclusive)
We will provide 1 bill for your entire party. Payment can be made by business check, personal check, cash or a combination of these. (No credit cards are accepted at the Little Big Horn.)

Dinner consists of Ribeye steak cooked to your preference, with baked potato, and toasted bread. Salad bar is included. Our famous marinated onion & tomato sandwich on toast is available as an appetizer for no additional charge.
Grilled Chicken can be substituted for the ribeye steak for special diets but arrangements must be made several days in advance. The price is the same.
We also have a "service plate" which includes everything but the steak for $25.00 per person.
Tea, coffee, and choice of several soft drinks are included.
We offer no desserts, but you are welcome to bring your own.  We will provide up to 30 dessert plates. 
Brown Bagging is permitted at the Little Big Horn (BYOB). Mixers, chasers, and ice are included in the price.
D. J. music is provided throughout the evening.
Arrival and Serving Times
You should plan to arrive at 7:00PM to let us know how to prepare your steak
Choices are Rare, Medium-rare, Medium, Medium-well, or Well-done
We will mark down your choice and you will pick up your steak when it's time to eat.
<![if !vml]>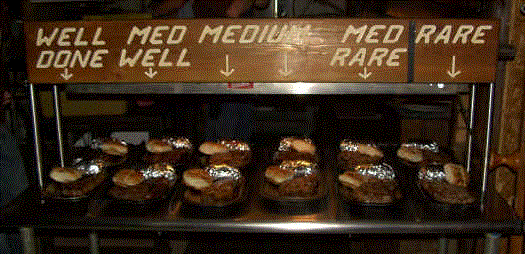 <![endif]>
We will serve all parties at the same time around 8:00PM. We have different size party rooms that surround a central dance area, serving parties of 2 up to our maximum capacity of 240 people. Our largest room will accommodate 144 guests.
<![if !vml]>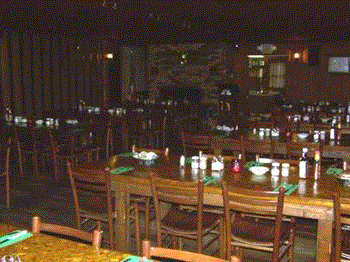 <![endif]>
Soft drinks, tea, coffee and mixers are available during the social hour before the meal. These continue to be available after the meal is complete until the end of the evening.
Music and Dancing
Around 9:00PM the DJ and music get cranked up for your dancing or listening pleasure until 12:00 midnight on Friday and Saturday, 11:00 PM on other nights.
We have a variety of music available from 50's, to beach, country, rock, and contemporary music you hear on the radio.
<![if !vml]>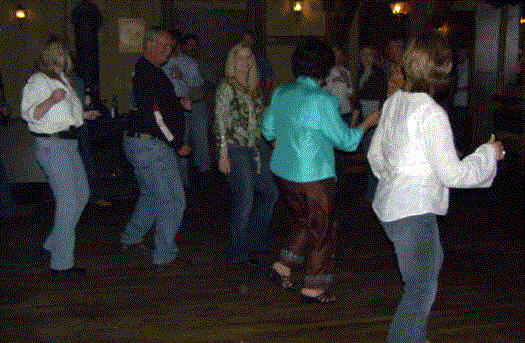 <![endif]>